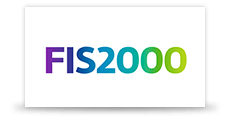 FIS2000
Qlik voor FIS2000
FIS2000 is een financieel softwarepakket op het iSeries (AS/400) platform en bevat functionaliteiten op gebied van Cash management, Credit management, Asset Control, Invoice control Financial & management accounting.
Victa heeft een zeer compleet financieel dashboard ontwikkeld direct gekoppeld op de FIS2000 database (DB2). Het dashboard op FIS2000 geeft een volledig beeld van de financiele resultaten.
Referentie klanten: Vacansoleil, ThiemeMeulenhoff, Volvo.
Interesse ?
Wilt u meer weten over de mogelijkheden van QlikView of Qlik Sense voor FIS2000 ? Neem contact met ons op via onze verkoopafdeling: verkoop@victa.nl of (074) 2915208.